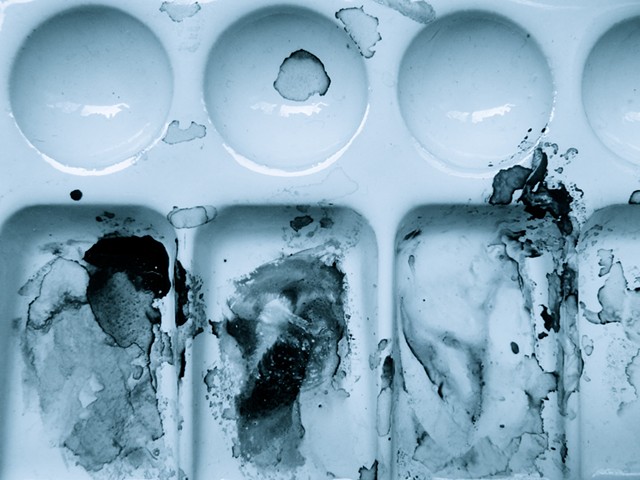 Drawing informs all my work. Landscape & a contemporary view of the natural world are a permanent theme. I use pencil, charcoal & graphite to make rapid, expressive sketches, which then feed into studio/print work. The excitement lies simply in that: connecting eye & hand. Making the mark on the paper.
An art school training led on to a professional career as an illustrator/designer working with national newspapers & magazines in London & Cambridge. I relocated to the Southwest in 2004 & membership in 2009 of Exeter's DE Printworkshop kickstarted a second career. From 2012 I have worked as a Director & tutor at this lively & supportive studio.
Print, despite it's traditional base, is open to manipulation & subversion. Current work involves using unusual materials & tools - drawing, cutting, scribing & peeling back the surface of the printing plate, an approach I've also begun to use in layered drawings.